ABOUT US

MESSAGE
Welcome, and thank you for visiting our website. I like people who fly out of their own country and challenge their dreams on the world stage. Which is why I decided to make it my job to support such people making their dreams come true with all my might.
One of my 4th generation ancestors was Genshiro Omori. Genshiro, who lost his father early, spent a poor childhood devoted to fishing for freshwater clams for living. In 1884, at the age of 24, Genshiro takes on the challenge betting his life. Dreaming of getting rich, he left his hometown, and boarded a Kitamaebune, a single-masted japanese junk, which was prosperous at the time.
However, due to stormy weather, the ship was wrecked in the Sea of Okhotsk. The Kitamaebune was easy to capsize that, if in the storm, the sailors immediately threw the cargo into the sea and sawed the mast. Therefore, even if they escaped capsizing, they could only drift on a ship that had lost its sails, and the probability of survival of the crew was slim. Fortunately, however, Genshiro was able to drift to Sakhalin and managed to survive.
Stranded without a penny in his hand, Genshiro was at rock bottom, but he was fascinated by the "scene" he saw while drifting. It was a horde of cod that looked like it was densely spread on the seabed. He was still looking for a business opportunity even when he didn't even know he could survive.
At that time, Sakhalin was under the rule of Imperial Russia, and the Japanese did not have fishing rights. Genshiro started negotiating fishing rights with Russia. He repeatedly appealed to the Russian government official in the area. His tenacity "astounded the Russian" as recorded in an old document. Eventually, a relationship of trust grew between Genshiro and the Russian officer, and finally he gained "patent", the fishing rights of the area, and hired more than 100 Ainu people to operate the pelagic fishery of herring, salmon, trout, cod and kelp, and succeeded to make a fortune there. The fact that there is a large fishing ground in the farthest sea was not known in either Russia or Japan at that time, so a fever of fishery investment arose.
When Genshiro returned home once every few years, he built houses for relatives and hired many young men from his hometown for his business.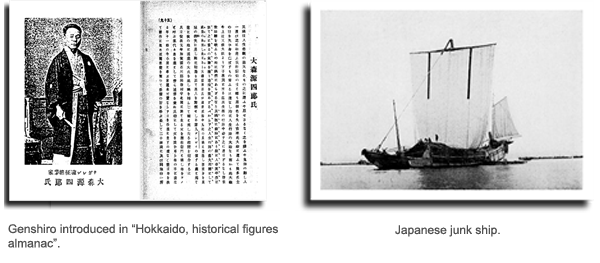 Genshiro's fortune is gone due to the unfortunate history of Sakhalin, but he left a mark on the hearts of offsprings. The story seemed impossible, but now I know that what Genshiro did was quite simple. He just didn't give up on his dream.
There are laws about dreams.
Dreams are contagious.
Dreams will come true eventually, if you don't give up.
I you have a dream, people will help you.
If you challenge your dream, you give other people courage.
I don't have as big a dream as Genshiro, but it's a great pleasure to help someone who strives upward for his or her dream.
Is there anything you want to try? Still, aren't you reluctant because you think too much or don't know how to do it?
It's just one life. If you have a dream, please do your best to challenge yourself.
If you don't act, only time will pass.
If you have questions, please go ahead and come to us.
We will think what we should do now, for your future.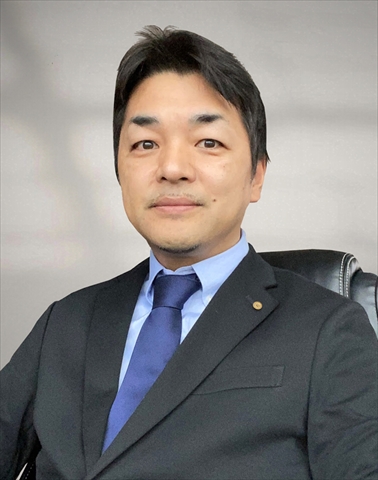 Atsushi Omori
Omori International Legal Services
QUALIFICATION/MEMBERSHIP
Immigration lawyer (Ishikawa pref. reg. No.19231689)
Japan Immigration Lawyer Federation
Immigration Services Bureau, Immigration Agent (reg. No.19-180)
Ishikawa pref. foreign worker support center adviser (2020-)
Ishikawa Immigration Lawyer Assoc. Global work study group
STEP English proficiency test 1st grade
TOEIC 910 points
HISTORY
Born 10 January 1970
Started freelance translation after graduated from school.
Ceramic material manufacturer, overseas trade & overseas base management, for 13 years.
Product safety certification company, consultant/lecturer, translator/proof reader, for 13 years.
Established Omori International Legal Services.
OVERVIEW OF THE FIRM
Name of the firm

Omori International Legal Services

Regional immigration lawyer assoc.

Ishikawa prefecture

Japan immigration lawyer federation registration

No.19231689

Nagoya immigration bureau registration

No.19-180

Head of the firm

Atsushi Omori

Address

To 48-2, Susaki, Kanazawa, Ishikawa, 920-0207 Japan

Tel

81-76-208-3380

Fax

81-76-208-3390

Open hour

9:00 - 18:00 on weekdays

Services

VISA(status of residence) application support
Naturalization/permanent residence application support
International marriage & child adoption support
Technical intern training support
International legal documentation support
Legal & technical translation support
Apostille & document certification support
CONTACT US
If you have any questions, want to hear more about the service, the first consultation is FREE!
Please feel free to contact us using the inquiry form below or by phone.